Monday Preliminary Results
Below are the results from Monday preliminary quizzing rounds.
Playoffs are now finished. Teams above the lines are going to the Championship division. However, teams with *'s by their names are the winners of any 5th place ties. (For example, Meridian is in Chapionship while Shreveport is in Challenger.)
Don't forget to check out the Team Dramatized Quoting videos, and pictures back on the main page.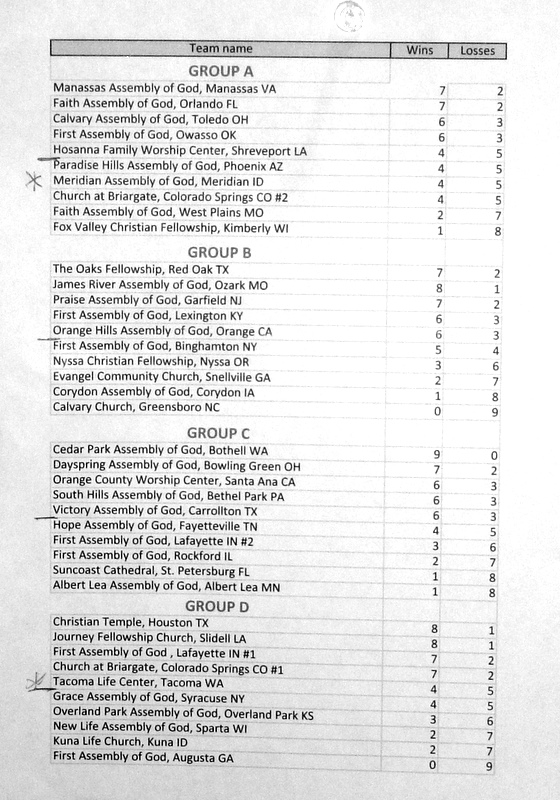 Round-by-round
Round 1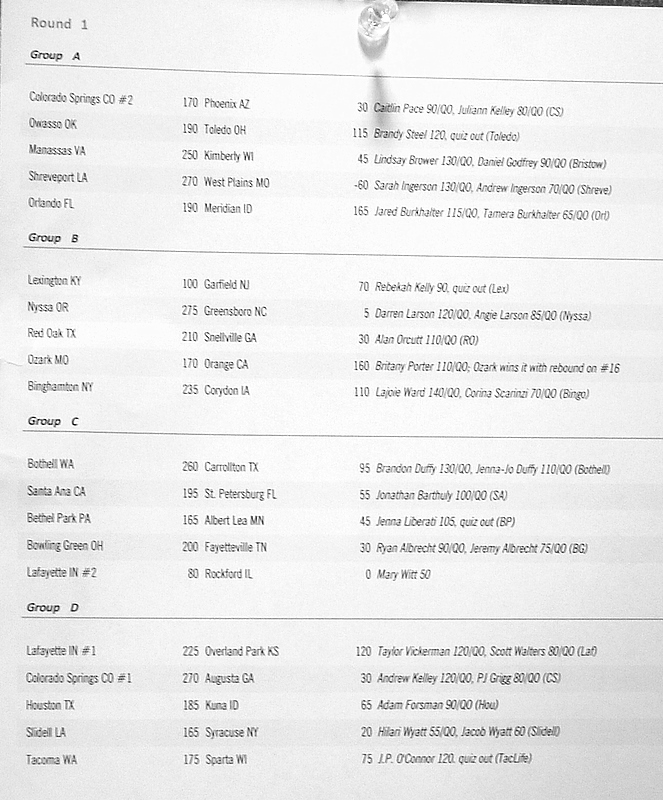 Round 2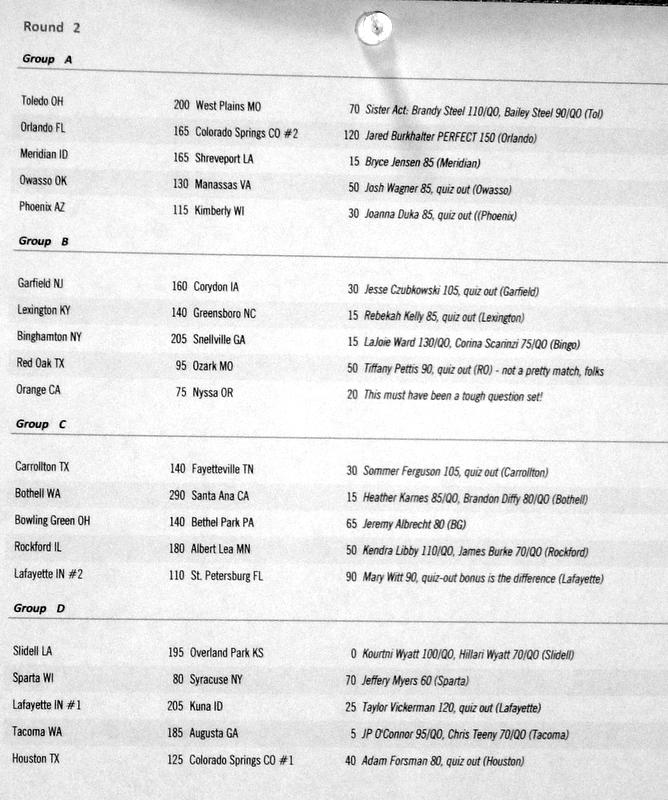 Round 3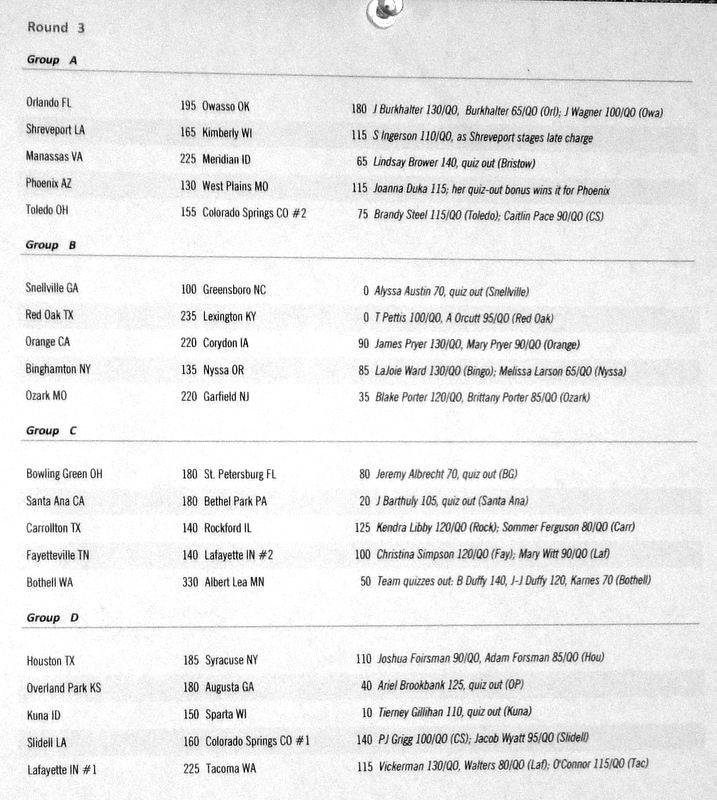 Round 4
Round 5
Round 6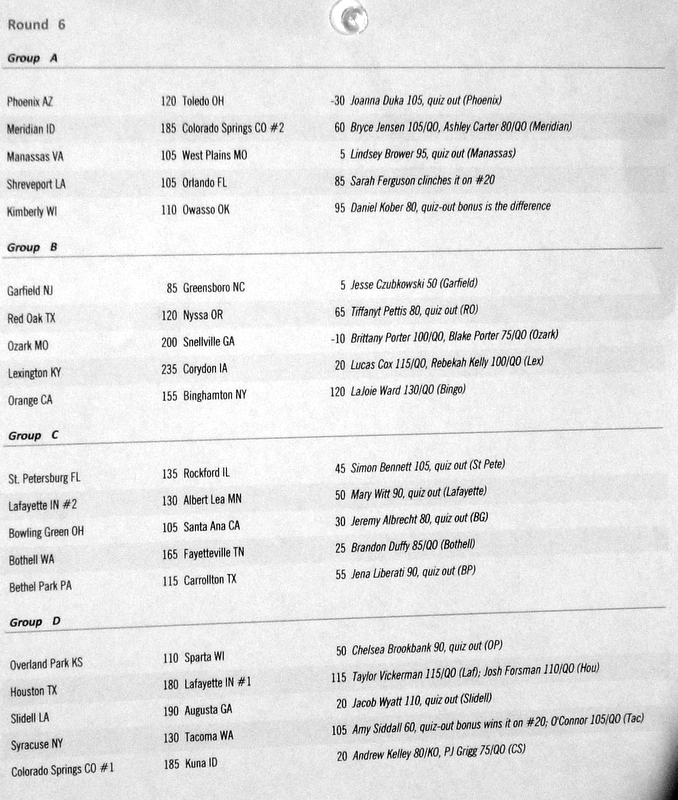 Round 7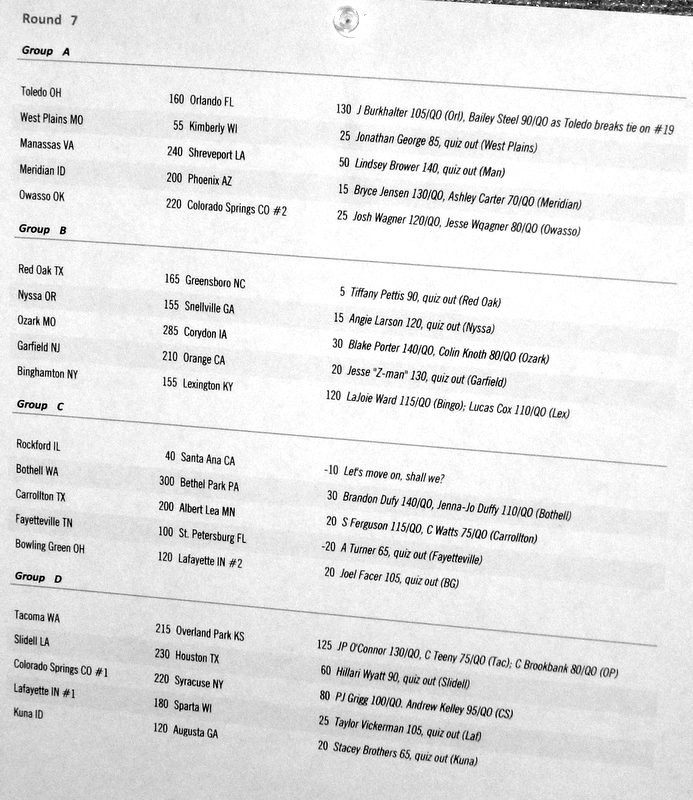 Round 8
Round 9